Brand Strategy / Identity Design
I help business owners to unlock their brand's potential, focusing on guiding progressive, visionary entrepreneurs in their (re)branding journeys. For each project, I bring together the best possible team from my global network of talented professionals – thus giving my clients an agile, budget-friendly solution. I always ask 3 times 'why' and never shy away from big challenges.
I was trained as an industrial designer (1987 – Design Academy Eindhoven, the Netherlands) and learned about brand design and brand strategy while working at BRS Premsela Vonk and Eden Design & Communication – leading design consultancies in the Netherlands in the 90's and 00's.
Before starting Just Edo in 2020, I was co-founder and creative director at global design consultancy Edenspiekermann (Amsterdam, Berlin, Los Angeles, Singapore). As guest lecturer at various design schools and universities in Europe and Asia, I share my knowledge and experience with talented and upcoming professionals in the design field.
– Brand Profile Definition
– Brand & Corporate Identity Development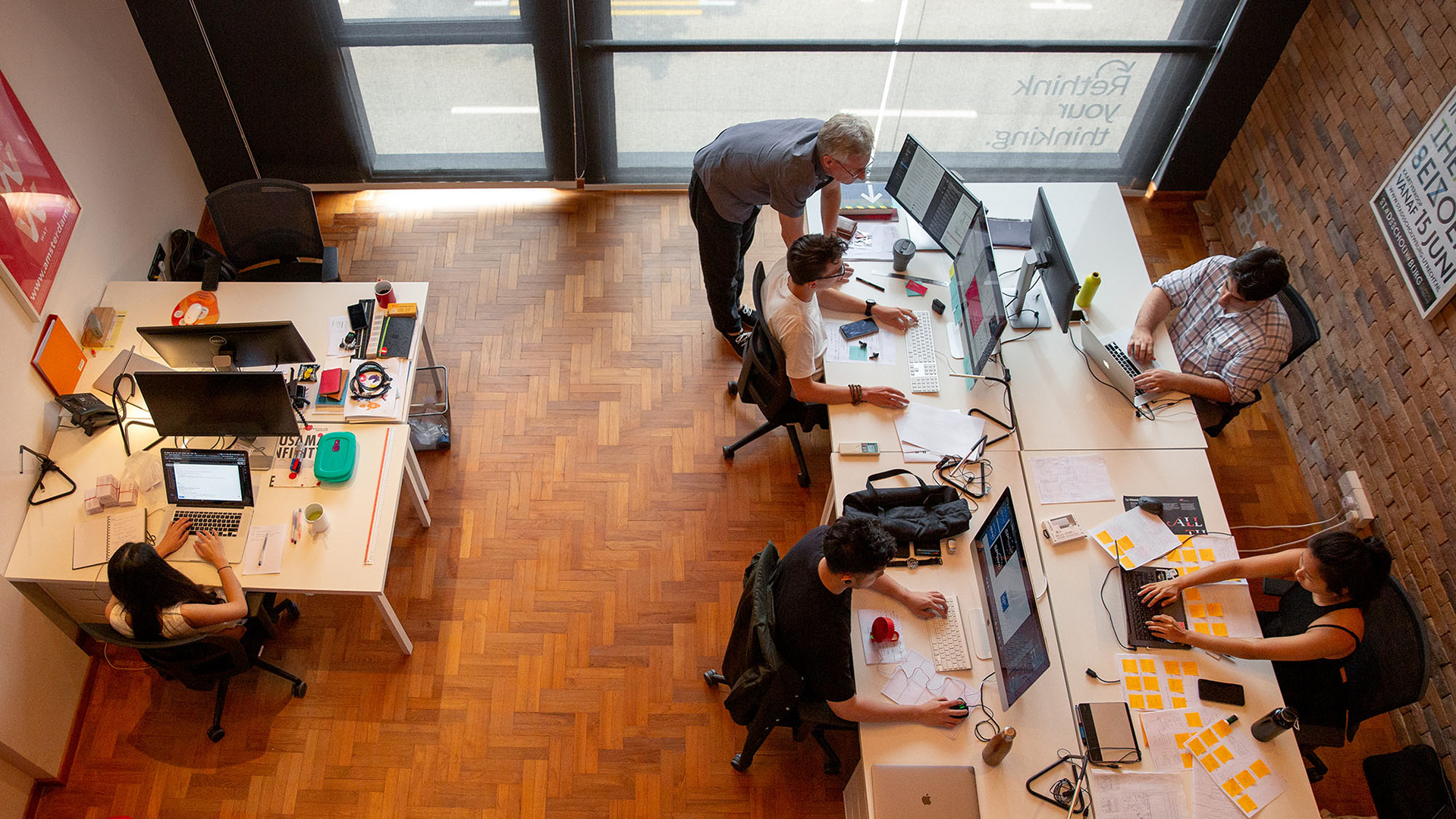 Edo and his team at Edenspiekermann Singapore (2019)